Yucca Valley Festival of Lights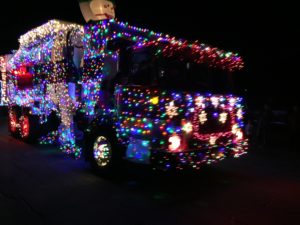 Last Saturday 12/9, the Yucca Valley Rotary put on their 20th Annual Festival of Lights Parade and it was incredible! It was cold, packed, but we were able to find a really good viewing spot. The energy of the town coming together to see a parade put on by the community just awesome. Groups came out to show off their colorful floats like Yucca Mesa Elementary, Burrtec, the local Firemen, Phoenix Scouts, and many more! Everyone did an amazing job, and many of the kids received candy canes from the various organizations. Hot chocolate was provided to make the chilly night feel cozy.
Good job Yucca Valley Rotary! Check out their website here.
Market Update 12/12
Yucca Valley
129 Homes on Market
21 Active Under Contract
46 Pending
46 Homes Sold in the Past 30 Days
$211,139 Average Sold Price
Joshua Tree
48 Homes on Market
8 Active Under Contract
22 Pending
16 Homes Sold in the Past 30 Days
$216,194 Average Sold Price
29 Palms
142 Homes on Market
16 Active Under Contract
33 Pending
29 Homes Sold in the Past 30 Days
$116,131 Average Sold Price
Morongo Valley
16 Homes on Market
3 Active Under Contract
7 Pending
8 Homes Sold in the Past 30 Days
$146,988 Average Sold Price
What This Means
The Morongo Basin is experiencing a seller's market. Homes have been selling for over ask and under 1 week. Inventory is low and has decreased an alarming 22% from last year, and buyers are still present in the market. In Yucca Valley, sales price has increased 4.9% from last year. A steady increase of Joshua Tree National Park visitors are partly responsible for the rise in housing sales and price. In November 2017 the park reported over 2.3 million visitors, a rise of 2% from November 2016.