The holidays are here! Thanksgiving is over and Christmas is just around the corner. With so much going on, aren't people going to be less likely to buy your house around this time of year? Absolutely not! I am about to bust 4 myths of selling or buying a house during the holidays. Instead of following the popular of thought of why you shouldn't, show you why you should sell your home during the holidays.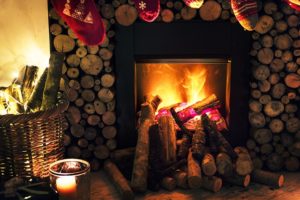 People think their home won't sell during the holidays.
During the holidays there is less inventory because EVERYONE else thinks the same thing: "I shouldn't list during the holidays because no one will buy so I'll list my home after January 1". What this seller doesn't know, is because everyone will list their home come January 1 which raises the inventory. Low inventory is important as a seller because there will always be buyers and if your home is one of the few on the market it will most likely sell quicker. After January 1 when everyone lists their home, there will be a rise in competition and your home may sit longer than you expected.
People think buyers are too busy and won't want to buy.
Here's the thing about selling homes: There will always be buyers. When the holidays arrive and people are out shopping for their families, the serious buyers remain behind. This means fewer people who just want to look, and more people willing to write you an offer.
Buyers will like the festive decorations.
When a buyer sees holiday decorations such as Christmas lights, Christmas trees, and other festive decorations, it actually helps them to visualize living there because your home is so cozy. Just make sure that you don't OVERDO it, especially with the lights and decorations otherwise it'll be too distracting. Keep you home clean, cozy, and festive with just the right amount of decorations and you'll be set.
If your home has been sitting for a while, now is the time to reduce!
So you home has been sitting a while without much traffic – entice serious buyers with a price reduction! Drive more traffic to your home during the holidays. A price reduction can be just the thing to make your home more appealing, with buyers already spending money on presents for their loved ones, why not assist with the holiday cheer and offer a good discount? The serious buyers will notice and you'll be more likely to sell your home.